Current university affiliation: University of Vienna
Fellowship period: July 2022 (possibly July 2023)
E-mail: Adams.bodomo@univie.ac.at
Phone: +43 6648175990
De:link//Re:link Project:
The Belt and Road Initiative (BRI) in Africa-China-Europe Relations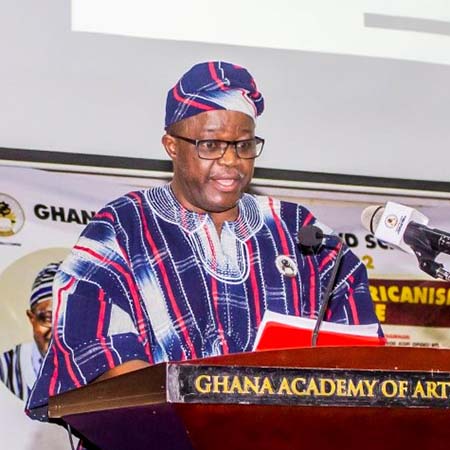 After more than two years of living through a debilitating COVID-19 pandemic, new and renewed questions have to be addressed with regard to many aspects of life, including government policies. The Belt and Road Initiative (BRI) as launched by China since 2013 cannot be an exception. For over a period of almost a decade now, China has conceptualized, developed, and implemented the BRI as a massive signature infrastructure programme. It is also called One Belt One Road (OBOR) (in Chinese 一带一路) but the Belt and Road Initiative (BRI) seems to be more popular globally. Through the BRI, China has constructed or is constructing about 2000 infrastructure projects, including roads, railways, seaports, and many more not just only within China but in the three continents of Asia, Europe, and Africa. In this project, the focus is on analyzing how the BRI plays out in Africa – China – Europe relations. What major BRI projects are in Africa, and how have the perspectives on the BRI changed in an era of the COVID pandemic? What new issues do various actors in Africa raise about the BRI, what is the EU's response to these BRI engagements in Africa, what are the arguments for and against China's massive infrastructure engagement with Africa in an era of pandemics? Can China itself stay committed to such an innovative and a massive infrastructure programme even in an economic downturn caused by the pandemic? In the project, these and other questions are addressed and then some proposals are made regarding how Africa – China – Europe cooperation can be enhanced for a win – win – win outcome under the BRI.
Prof. Dr. Adams Bodomo is a Professor of African Studies at the University of Vienna, Austria and an Honorary Professor at the School of Liberal Arts, Xi'an University. Prof Bodomo's focal research areas are African and general linguistics, African language literatures, Africa – China – Europe relations, and global diaspora studies. He is a native of Ghana, Africa, where he obtained a BA degree in Linguistics, French, and Swahili, and an MA degree in Linguistics at the University of Ghana, Legon, Accra, before moving to Norway where he obtained masters and doctoral degrees at the Norwegian University of Science and Technology, Trondheim, Norway. He has taught and lectured at many universities around the world including Stanford University in the US and the University of Hong Kong in China. He has published 20 books and about 100 journal articles and book chapters, many of which are on Africa – China relations. He edits the Journal of West African Languages (JWAL). Apart from English, Prof Bodomo speaks or understands several other languages including Dagaare (his native language), Twi, Swahili, French, Norwegian, German, and Chinese. He is a Council Member of the International Confucius Association (ICA), and President the International Federation of Modern Languages and Literatures (FILLM).