PhD researcher
Institut für Kunst- und Bildgeschichte Humboldt-Universität zu Berlin
E-Mail: tanya.talwar@hu-berlin.de
De:link//Re:link Project: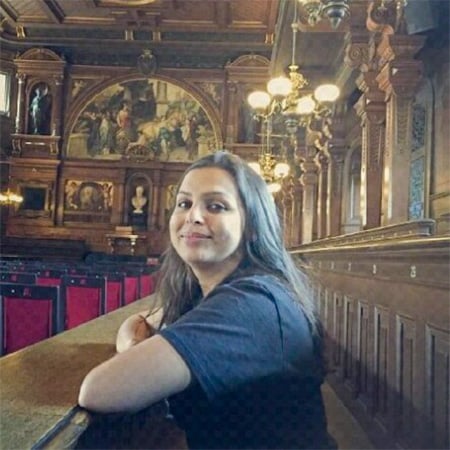 The PhD project, 'Art Education between Heritage-Making and Critical Transregionality' examines the transformations in the pedagogy and praxis of art in relation to the schools of art established in India under British rule. The introduction of 'art' education saw the establishment of four schools of industrial/applied arts. Chiefly in the major centres of Madras (Government School of Industrial Arts, 1852), Calcutta (School of Industrial Art, 1854), Bombay (Elphinstone Institute, 1854) and Lahore (Mayo School of Arts, 1875). After manifold transformations, they are now known as the Government College of Fine Arts, Chennai, Government College of Art & Craft, Kolkata, The Sir J. J. School of Art, Mumbai and the National College of Arts, Lahore. A uniform syllabus was designed for colonial academic instruction, leaving room for creative self-explorations for artists and art enthusiasts. Using archival records from South Asia and parts of Europe (Kolkata-Lahore-Berlin-London), the debates on the entanglements of modernity, artistic identity, form and expression are explored. Works of artists, art administrators, students, public intellectuals, and critics are analysed to draw a fuller picture. Research on art education in relation to different, albeit connected, institutions of art in South Asia and beyond can expose networks wherein art, aesthetics, politics, and questions of heritage are constantly reevaluated.
PhD Supervisors
Prof. Dr. Eva Ehninger, Professorin für Kunstgeschichte der Moderne, Institut für Kunst- und Bildgeschichte (IKB), Humboldt Universität zu Berlin
Prof. Dr. Monica Juneja, Professor of Global Art History at the Heidelberg Centre for Transcultural Studies, Universität Heidelberg
I completed BA in English Literature from the University of Delhi, also my home ground. After that, I did MA in mass communication specializing in print journalism. Worked as a journalist at the Hindustan Times between 2011-16. Moved to Germany for pursuing a second MA at the Heidelberg Centre for Transcultural Studies (HCTS), Universität Heidelberg. My MA thesis, supervised by Prof. Dr. Monica Juneja and Prof. Dr. Joachim Kurtz, explored the impact of the political Left on the visual arts of the 1980s in India. It focused on the political art praxis of a short-lived artists' collective known as The Indian Radical Painters' and Sculptors' Association.
Teaching
SoSe 2023 – Seminar for BA students at IKB – 'Terms and Conditions Apply: Unpacking art historical shifts from a South Asian perspective' (533629)
SoSe 2023 – Study excursion to Rotterdam with Dr. des. Johanna Függer-Vagts and BA students – 'Rotterdam & Tilburg: Kunst, Handel und materielle Kultur der postmigrantischen Niederlande' (533652)
Events / Conferences / Transferveranstaltungen
May 2023 – "Kaschmir das Land über den Wolken" (1934) – Film screening and conversation
October 2022 – Exhibition Opening + Film Screening | Wake Up Calls For My Ancestors
October 2022 – Workshop participation (online), World Art History through Syllabi, held in Berlin
May 2022 – Ein Bild von Indien/An Image of India: Eine Bilinguale Filmveranstaltung des Fachbereich Kunstgeschichte der Moderne Film screening and Discussion – "Indiens steinernes Wunder" (1934)
May 2022 – Online conference, Pioneers of Design Education hosted by the Design Campus, Staatliche Kunstsammlungen Dresden
November 2021 – Moderation, Transcultural Perspectives in Art (History), The Berlin Graduate Symposium in Modern and Contemporary Art History, held online